We have missed you!  And we are happy to welcome you to our Franciscan Hermitages beginning June 14, 2021.  Registrations will be open as of May 3, 2021.  If fully vaccinated,, you may register through Helen Budzik OSF either by phone (610-558-7674) or email...
read more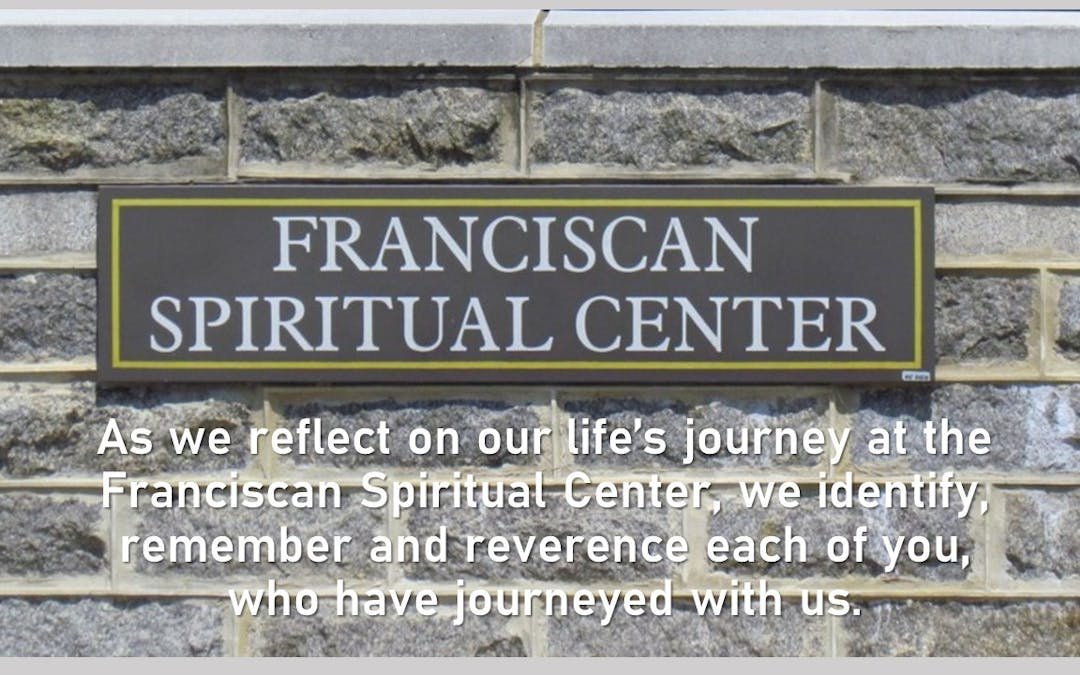 Living in uncertainty is challenging for all of us.  Uncertainty teaches us to live in the present moment, awaiting each day to see where we are led and how we can be of service.  This is the trust we give to one another each day.  This is the new normal for all of...
read more
Program and Retreat Calendar
To see what is going on at the Franciscan Spiritual Center on a particular date, click the View Upcoming Events button  and it will take y0u to our calendar where you can scroll to a particular date and click a program you like or you can go directly to the Events Retreats tab and search for a particular program.   You can also print out the 2019-2020 preview sheet from the submenu.  The preview sheet gives you an overview of all the different types of programs scheduled for the Center during a particular time period.
Prayer Requests
Submit a special prayer request for the Sisters at the Franciscan Spiritual Center. We may also share your requests with our sisters in the motherhouse community and our retired sisters at Assisi House, Aston, PA and St. Ann Home, TACOMA, WA. Our retired sisters are clearly a powerhouse of prayer. When they enter our retirement facilities, they are actually "missioned" to a prayer ministry.
Inspirational Videos
Take a look at some inspirational YouTube clips that might calm your spirit, move you to gratitude, or just make you feel good about who you are. It might be a way to get connected with your inner self, your God and with others. In the Online Spirituality section of our website, in addition to the inspirational videos, we have some Scriptural Videos and retreat starters as well as some ideas for journaling and labyrinth spirituality.
Site Development partially funded thanks to the generosity of the Beeman Family Foundation
Franciscan Spiritual Center
609 S. Convent Road, Aston, PA 19014
Phone: (610) 558-6449 e-mail: fsc@osfphila.org
Rooted in the Gospel...We welcome all as sister and brother.